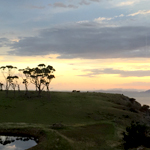 Ocean views that are off the charts. What a lovely and tidy cabin by the sea. Booking was an ease, location is easy to get too and parking not an issue and I drive a large 4WD, The paths and access for the cabins are sealed footpaths and well marked, The cabin was well appointed with household items, The cabin had an extra bed for our child. I think for the price we paid and the overall experience Is recommend Hamptons to friends and others. Well done and keep doing what you're doing it works.
Damien K
Nov 2019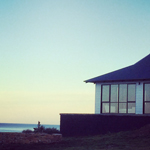 Very good! Great views over the water, clean and comfortable cabins and a great restaurant up the road and there some basic cooking facilities. Highly recommend when visiting Swansea which itself is a charming town
Ian B
Feb 2019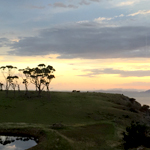 Divine getaway! It has spectacular, uninterrupted views of Freycinet National Park mountains and the sea. It feels remote and secluded and yet it's only a 10 minute drive along gorgeous coastline to Swansea for any dining requirements. We self catered in the fully equipped and uber comfy cabin. It's very reasonably priced compared to over on Freycinet itself so I would definitely recommend staying here and driving in to check out the walks and Bays. Highly recommended and will stay here again one day :)
Nik
Feb 2019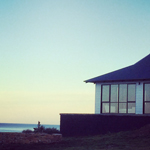 What a great place to break up the hustle and bustle of our family holiday around Tasmania. The perfect place to recharge the batteries and have some old fashion family dinners around the big table. The views are magnificent all day, but especially the sunrise. Thanks for sharing your beautiful house with us."
David, Marcie, Dave, Barb, Lynne & Shane
Feb 2019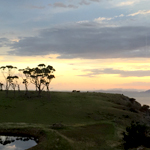 Beautiful setting, and a very comfortable house! We enjoyed relaxing here for a few days before our return to the U.S. Thanks for everything.
Liz and Russ
Feb 2019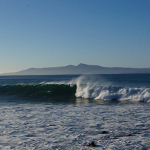 What an exquisite home and location! Our group of five friends enjoyed the stunning views and beautifully appointed spaces. This was a perfect place from which to explore the area as well as relax here at the house. It's hard to leave, and we would love to return one day. Many thanks.
Lisa, Dave, Mindy, Gregg & Michael
Feb 2019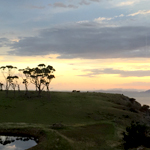 My good friends Mario & Elaine. A few fabulous days in paradise, a beautiful house, stunning scenery and great hospitality. I haven't seen the sun rise over the horizon since my time in Sydney, and the sound of the waves brings me back to a place in time. Thank you so much for an unforgettable experience. PS: It'll be hard to leave tomorrow.
Alice
Apr 2019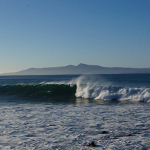 Beautiful overnight stay. Loved this little cabin very cosy,clean, comfy bed, beautifully furnished and the most amazing ocean view from living area and bedroom situated in tranquil bush setting! Only a short drive to Swansea for cafes and restaurants. Would recommend a stay.
Frella
Nov 2019